Fire & Stone is a family orientated business based in Limavady with the community and our customers at its core. The business was established in August 2015 and since then it has thrived, growing exponentially year on year. Each year we pride ourselves in introducing new products, improving our service and continuing to provide the highest quality standard of authentic food for our customers.

Fire & Stone uses a bespoke stone baking process which means every pizza is cooked individually for the customer, each being hand rolled, using homemade sour dough and also hand cooked to provide an extra level of customer service for our customers. The stone based oven, with a wild fire flame, suits perfectly with the quality of dough we use, giving it a crispy base, cooking it perfectly without drying it out. Along with this we only use the highest quality of fresh products and toppings. This was reflected in our recent success, winning the Italian Takeaway of the Year award at the 2019-20 Irish Takeaway Awards as well as being highly commended at the NI Food Awards in 2019.

Our focus is on bringing the best possible pizza to you, our dedicated customer and to anchor Fire & Stone in the middle of a community who supports us. Supporting us means we can support the community.
Although that's enough from us. Call in, try a pizza and let it do the talking.
Download our FREE Mobile app for easy ordering at home or on the go. For Collection or Delivery.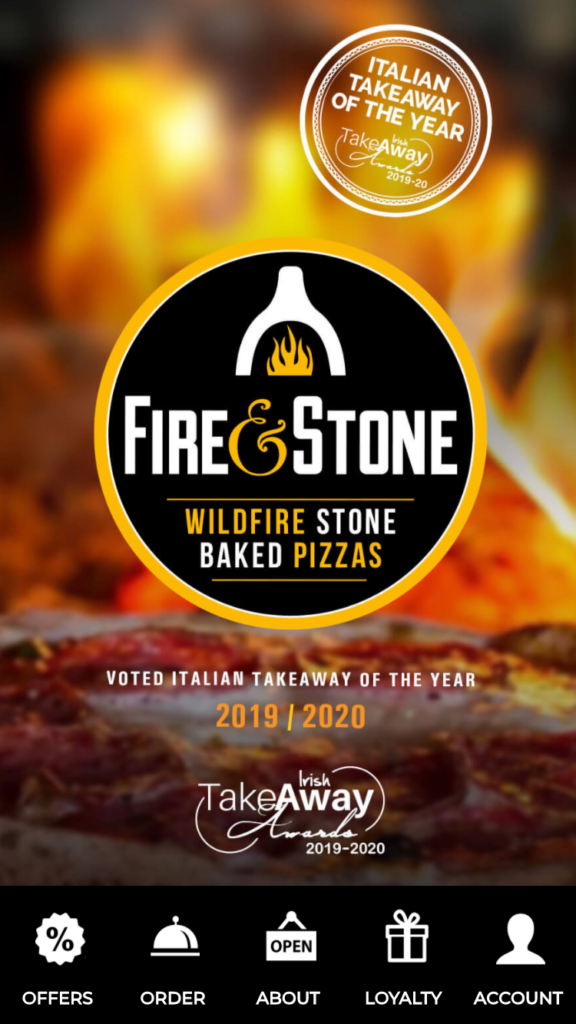 Our home pizza kits are a massive hit throughout the country, selling out almost on a daily basis in all stores. If your supermarket or store wants to take stock please register your interest by emailing stockist@fireandstoneni.com. Please provide details about your store, a contact and telephone number and a member of our team will be in touch with you. Thank you
49 Catherine Street
Causeway Coast and Glens
Northern Ireland
United Kingdom
BT49 9DA